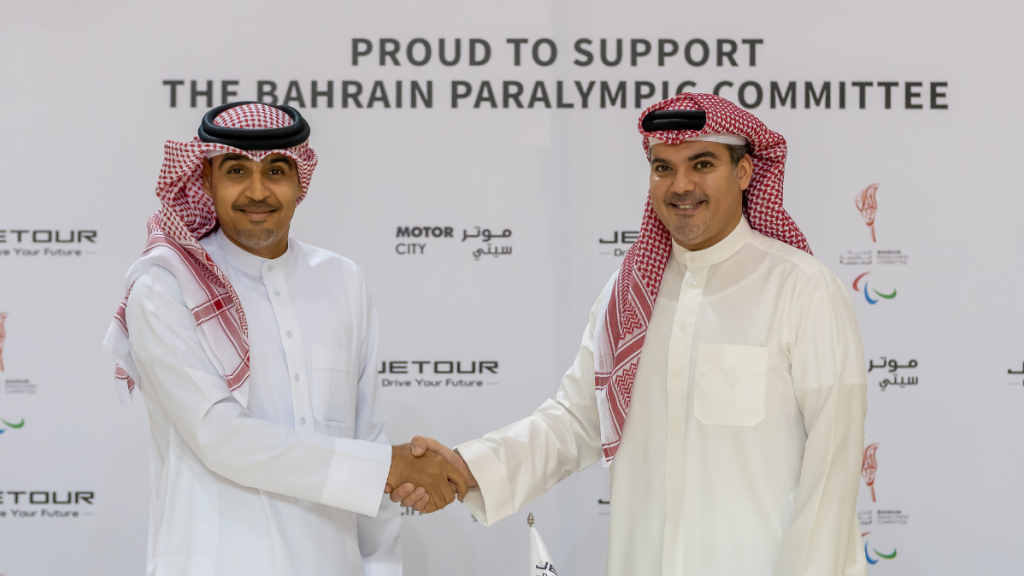 Jetour, the latest addition to Motorcity's portfolio of automotive brands, was the Gold Sponsors of the 2022 World Boccia Cup held under the patronage of HH Shaikh Khaled Bin Hamad Al Khalifa and The Bahrain National Paralympic Committee.
Executive Director of Finance & Administration of the Bahrain Paralympic Committee Shaikh Ahmed bin Salman Al Khalifa met with Mr. Saad Alzowayed Motorcity Assistant General Manager to formalise the partnership.
Mr. Saad confirmed that Motorcity and its brands will always continue to support the people of Bahrain stating, "Sports is a very powerful tool that can unite people and inspire the youth. It is very important to Motorcity and our Board of Directors that we invest in the future of the youth and engage with them on every level."
"We believe the private sector has a vital role to play in empowering the youth of the nation by supporting initiatives led by the country's Leadership headed by HM the King and HRH The Crown Prince, and of course their Highnesses Shaikh Nasser and Shaikh Khaled who have always been our guiding light and inspiration in youth and sports affairs." Added Alzowayed.
The event was a major success, drawing in over 240 participants from 24 countries around the globe to converge in Bahrain for the week-long competition.