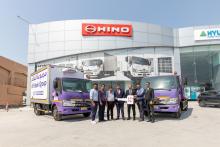 Motorcity announced the successful delivery of new HINO trucks to Al Fateh Group. The new order includes the HINO 300 series refrigerated truck, which aims to boost Al Fateh Group's logistic capability for transporting frozen and fresh food stuffs and the HINO 916 Car Carrier truck to facilitate transportation of both passenger & commercial vehicles in addition to the breakdown recovery assistance across the region.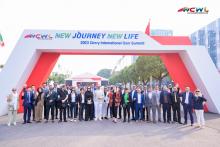 Held under the theme 'New Journey, New Life', the inaugural Chery International User Summit kicked off at the Chery International Corporation in Wuhu, China. Set to continue until 20th October, the summit hosted leaders of the Chery International Corporation, international media representatives, and Chery users from 40 countries.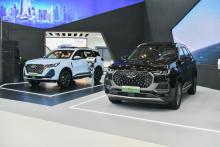 Chery introduced its latest QPower architecture and unveiled two Plug-in Hybrid Electric Vehicle (PHEV) models, the Tiggo 8 Plug-in Hybrid and the Tiggo 7 Plug-in Hybrid, at the Geneva International Motor Show (GIMS) held in Qatar. The theme, "Evolution for Future", underscores Chery's commitment to innovation and sustainability in the automotive sector.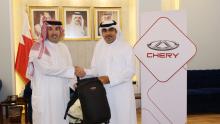 As part of its ongoing dedication to empowering the youth and fostering education, Chery Bahrain supported to another initiative carried out in collaboration with the Capital Governorate. Chery provided school bags and essential educational materials to students, which will be distributed by Dar Al Hekma.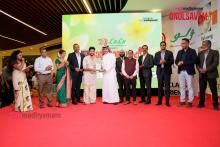 In line with its commitment to supporting the Kingdom's diverse communities, Chery Bahrain facilitated the smooth organization of 'Onolsavam', a festival held at Dana Mall to mark 'Onam', celebrated by Keralites worldwide every year. Chery Bahrain was the exclusive transportation partner for the event, providing services to celebrity TV anchors Jeeva Jospeh and Meenakshi Ravendran.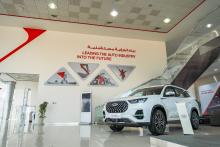 Chery has cemented its reputation as the leading Chinese automotive brand in Bahrain, coming top of a major study ranking new vehicle quality. The China Initial Quality Study (IQS) by J.D. Power named Chery the highest-ranked Chinese domestic brand, with its models earning top marks in the compact sedan and SUV categories, respectively.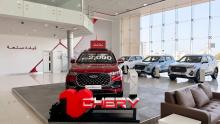 Chery Bahrain unveiled a new campaign that rewards its customers with maximum value for their purchase. Offering a range of benefits designed to elevate the Chery experience, Chery customers can save up to BD2,000, including a rewarding trade-in opportunity where they can receive BD500 above the evaluated vehicle market value.