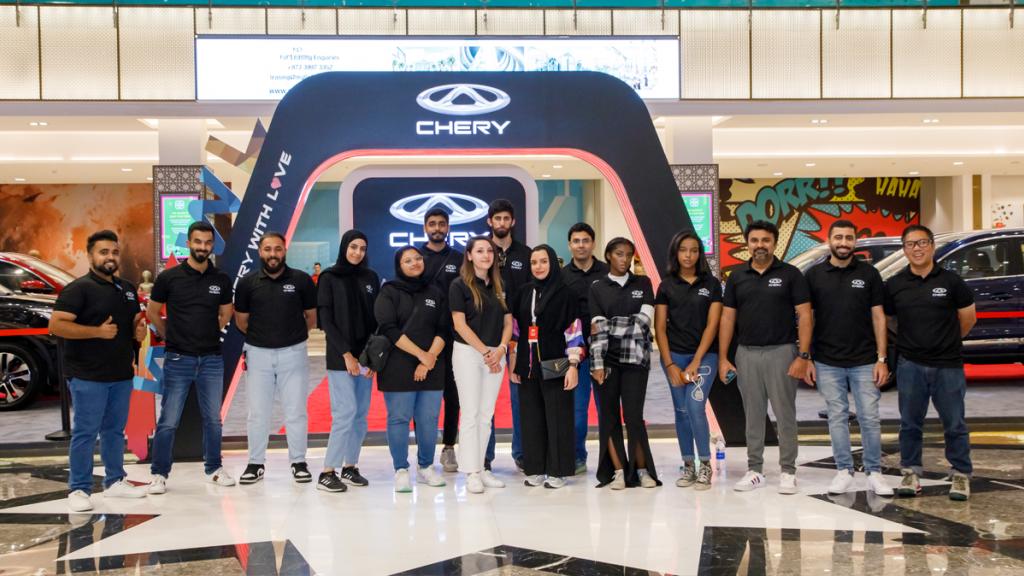 Motorcity, the exclusive distributor of China's leading car manufacturer; Chery, hosted a customer appreciation event under the global theme "With Chery, With Love", for owners of the Tiggo8 Pro and their families.
Over 150 guests attended the fun-filled bonanza at the Mall of Dilmunia, Bahrain's distinctive mall concept with a spectacular four-storey high cylindrical aquarium and endless Fun Zone for children of all ages and adults.
Motorcity Assistant General Manager Mr. Saad Alzowayed welcomed guests at the event and thanked them for their unwavering committeemen to Chery stating, "Chery is the market leader in Bahrain when it comes to Chinese cars and we have been serving the people of Bahrain since 2004. We regularly hold appreciation events for our customers and partners to honour their loyalty to the brand and their commitment to Motorcity. Today we celebrate the owners of our premier SUV the Tiggo8 Pro, for their confidence and hope they enjoy all the activities."
Guests also got the chance to see the new Tiggo8 Pro Max, the newest iteration of the Tiggo 8 series, considered the company's flagship model, boasting its most advanced features and performance. The car uses Chery's 2.0T-GDI – 250hp engine which won the 2021 "China Heart" Top Ten Engines award and is now launched globally with the company's Tiggo 8 Pro line.
Additionally, Chery boasts numerous technological advancements in the car's interior including an electronic gear shift that should make the car easier to operate, park, and provide greater safety. The car also has a sizable 24.6-inch touch screen to allow the driver to handle driving information, in addition to other smart warnings and functions. Another 8-inch screen, wireless charging capabilities for mobile phones, and driver assistance functions should make for an overall higher-end and safer driving experience, according to Chery.
For more information on Chery vehicles in Bahrain, visit www.cherybahrain.com, or the Motorcity showroom in Sanad or call 17500900.