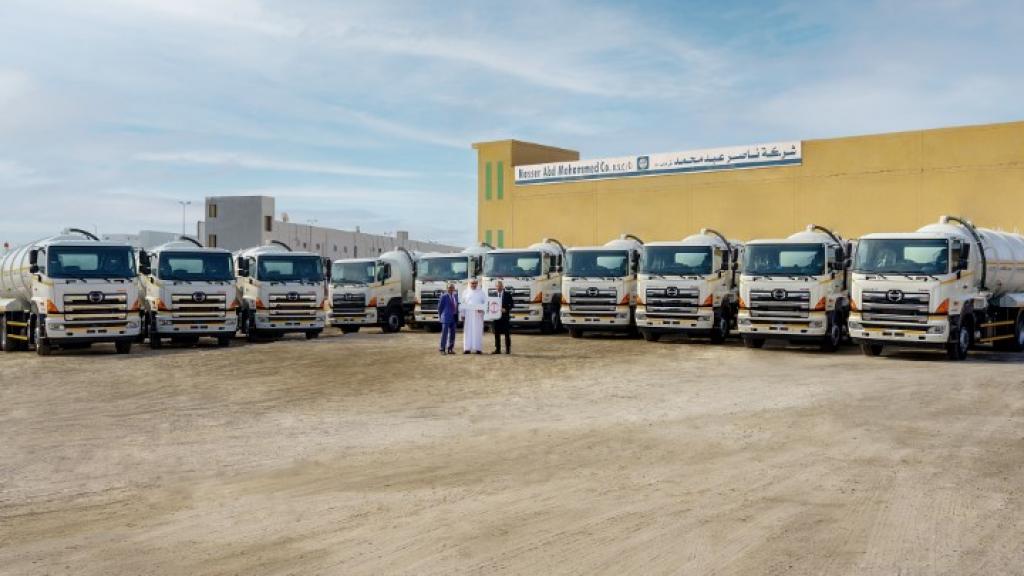 Motorcity, the sole distributor of Hino commercial vehicles in the Kingdom of Bahrain, has supplied a second fleet of HINO trucks to M/s. Nasser Abd Mohammed Company (NAMCO) specialized in the oil and gas industry.
NAMCO took delivery of the first batch of HINO 700 Series Vacuum Tankers earlier this year and due to the efficiency and smooth process of working with Motorcity and the reliability and durability of the HINO vehicles, the company decided to extend their fleet with the same vehicle.
The vehicles have been tailored by Motorcity to meet the needs and operational requirements of the company, and were delivered to NAMCO CEO Mr. Ali Nasser at the handover ceremony organised by Motorcity Commercial General Manager Mr. Arun Ganesh Kumar.
NAMCO chose to invest in HINO and Motorcity, trusting the reliability and durability of HINO's vacuum tanker which were tailor designed for the leading player in the oil & gas sector.
Hino as a subsidiary of the TOYOTA Group, has established global presence through its wide range of trucks, buses & industrial engines. Hino uses the Toyota Production System to achieve continuing gains in productivity and quality throughout their operations. This system assures Hino provides their customers with quality products at competitive pricing.