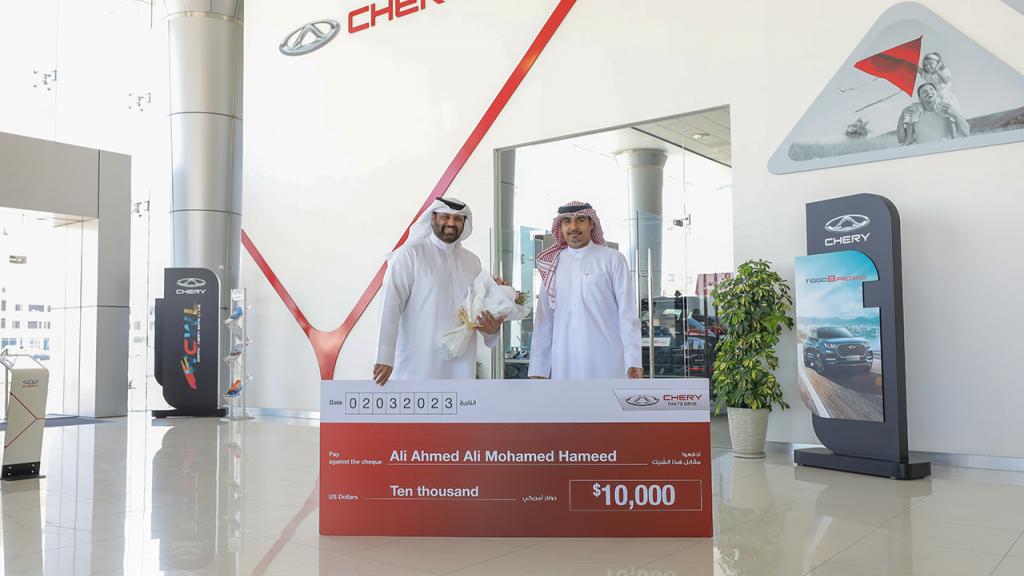 Motorcity, the exclusive distributor of Chery automobiles in the Kingdom of Bahrain, announced, Mr. Ali Ahmed Hameed as the winner of a $10,000 cash prize as part of its recent Promotional Campaign. Mr. Hameed was presented with the cheque by Motorcity Assistant General Manager, Mr. Saad Alzowayed, in the presence of Chery representatives. Running from 13th December 2022 to 31st January 2023, the campaign offered customers the opportunity to enter the raffle by purchasing a vehicle during the promotion period.
"At Motorcity, we are committed to offering our customers the best incentives and rewards," said Mr. Alzowayed. "Campaigns such as this help Chery maintain its leading position among Chinese car brands in the market, and we are pleased see that it has been so successful. We congratulate Mr. Hameed on his win and hope that he enjoys his prize."
In addition to being the leading Chinese marque in the Bahrain market in 2022, Chery was among the top 5 best-selling automotive brands in the country. For more information on Chery vehicles in Bahrain, visit www.cherybahrain.com or the Motorcity showroom in Sanad, or call 17500900.